NEW ZEALAND CERTIFICATE IN COMPUTING (L2)
User Fundamentals - Level 2
NZQA Ref: 2591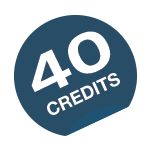 This qualification provides New Zealand organisations and communities with graduates who have attained a range of introductory digital technology skills, and who can be employed in a range of general entry level roles. Graduates are capable of using digital technologies to produce and process information, and operate effectively with a range of skills that will be internationally relevant. They will also be able to perform a range of basic tasks independently in familiar situations, and in a supervised work environment. 
There are six possible options to achieve exactly 40 credits for the graduate outcomes of this qualification. There are many more options resulting in more than 40 credits that are possible. If these options do not suit your unique needs, then determine any combination of standards and your own additional specific content to ensure your programme will meet the required qualification outcomes.
Gaining Programme
Approvals
We have developed a separate technical specification to include in your programme approval documentation to help save time and ensure requirements are met.
Linking standards to qualification outcomes
Our technical specification clearly shows how each standard (or set of standards) directly links to each graduate outcome. This linkage is provided in detail where needed down to the level of ER, Explanatory Note etc.
This qualification may assist graduates to obtain entry-level positions in a range of industries.
Different price options are available based on the unit standards selected.  Contact us for a customised quote based on your unique needs.
Pathway to higher
level qualifications
New Zealand Certificate in Computing (Intermediate User) (Level 3) [Ref: 2592]
New Zealand Certificate in Business (Administration and Technology) (Level 3) [Ref: 2452]
New Zealand Certificate in Information Technology Essentials (Level 4) [Ref: 2594]
NCEA and vocational pathways.
This qualification replaced the National Certificate in Computing (Level 2) [Ref: 0010]
| List of all Unit Standards related to the NEW ZEALAND CERTIFICATE IN COMPUTING Level 2 | | Level | Credits |
| --- | --- | --- | --- |
| Graduate Profile Outcome 1: Use the main features, functions and settings of common digital devices and software to create, access, organise, present and store information and data relevant to the context. | | | 20 |
| Word Processing | | | |
| 29769 Use the main features and functions of a word processing application for a purpose (MS OFFICE WORD 2016) | View details | 2 | 3 |
| Spreadsheets | | | |
| 29770 Use the main features and functions of a spreadsheet application for a purpose (MS OFFICE EXCEL 2016) | View details | 2 | 3 |
| Presentation | | | |
| 29771 Use the main features and functions of a presentation application for a purpose (MS OFFICE POWERPOINT 2016) | View details | 2 | 2 |
| File & Folder Management | | | |
| 29772 Manage files and folders using digital devices (WINDOWS 10, ANDROID) | View details | 2 | 2 |
| Digital Images | | | |
| 29773 Produce digital images for a range of digital media (GIMP) | View details | 2 | 3 |
| Desktop Publishing | | | |
| 29774 Use the main features and functions of a desktop publishing application to create documents (MS OFFICE PUBLISHER 2016) | View details | 2 | 3 |
| Web Design | | | |
| 29775 Use the main features and functions of a web authoring and design tool to create a website (BLUEGRIFFON) | View details | 2 | 3 |
| 29776 Use the main features and functions of an HTML editor to create a website (HTML5 & CSS3) | View details | 2 | 4 |
| Database | | | |
| 29777 Use the main features and functions of a database application to create and test a database (MS OFFICE ACCESS 2016) | View details | 2 | 3 |
| Schematic diagrams | | | |
| 29778 Use the main features and functions of a schematic diagram application to create diagrams (DRAW.IO) | View details | 2 | 2 |
| Graduate Profile Outcome 2: Use internet and common digital devices and software to connect with other users and devices. | | | 10 |
| Use digital devices | | | |
| 29780 Configure and use contemporary and emerging digital devices (WINDOWS 10, ANDROID, IOS) | View details | 2 | 3 |
| Connectivity | | | |
| 29781 Use the internet and common digital devices and software to gather information and connect with other users and devices | View details | 2 | 7 |
| Graduate Profile Outcome 3: Demonstrate knowledge of the types and purpose of common computing hardware, software and terminology to assist with choosing the right tool for the task. | | | 5 |
| Knowledge of ICT | | | |
| 29782 Demonstrate knowledge of computing hardware, software and terminology to select digital tools for specified purposes | View details | 2 | 5 |
| Graduate Profile Outcome 4: Recognise basic security risks and compliance requirements when using digital devices and software, and identify procedures and solutions to implement basic security in a home, work or study context. | | | 3 |
| Risks & Security | | | |
| 29783 Implement basic security when using digital devices and software | View details | 2 | 3 |
| Graduate Profile Outcome 5: Troubleshoot and fix simple or routine computing and connectivity problems. | | | 2 |
| Troubleshoot | | | |
| 29784 Troubleshoot, fix and escalate simple or routine computing and connectivity problems | View details | 2 | 2 |