NEW ZEALAND CERTIFICATE IN COMPUTING (L3)
Intermediate User - Level 3
NZQA Ref: 2592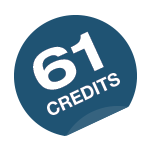 This qualification provides New Zealand organisations and communities with graduates who have intermediate level computing user skills, and who can be employed in a range of entry level roles.  Graduates are capable of using a range of common digital tools and technologies to an intermediate level, to produce and process information, and operate effectively with skills that will meet standard professional conventions and be internationally relevant. 
There is one possible option to achieve the graduate outcomes of this qualification (based on unit standards available from Instant Education Solutions). If this option does not suit your unique needs then select individual standards from the list below. You can then determine your own additional specific content to ensure your programme will meet the required qualification outcomes.
Gaining Programme
Approvals
We have developed a separate technical specification to include in your programme approval documentation to help save time and ensure requirements are met.
Linking standards to qualification outcomes
Our technical specification clearly shows how each standard (or set of standards) directly links to each graduate outcome. This linkage is provided in detail where needed down to the level of ER, Explanatory Note etc.
There are no mandatory prerequisites. However, learners enrolling for this qualification are expected to hold the New Zealand Certificate in Computing (User Fundamentals) (Level 2), or equivalent knowledge, skills and experience.
This qualification may assist graduates to obtain entry-level positions in a range of industries.
Different price options are available based on the standards selected.  Contact us for a customised quote based on your unique needs.
Pathway to higher
level qualifications
Only Level 4 Qualifications listed
New Zealand Certificate in Computing (Advanced User) (Level 4) [Ref: 2593]
New Zealand Certificate in Business (Administration and Technology) (Level 4) [Ref: 2461]
New Zealand Certificate in Information Technology Essentials (Level 4) [Ref: 2594]
This qualification replaced the National Certificate in Computing (Level 3) [Ref: 0011]
| List of all Unit Standards/IES Modules | | Level | Credits |
| --- | --- | --- | --- |
| General | | | |
| 29785 Use a word processing application to integrate images, spreadsheet and database data into documents. (Office 365/2016 Word, Excel, Access) | View details | 3 | 4 |
| Spreadsheets | | | |
| 29786 Produce a spreadsheet for organisational use. (Office 365/2015 Excel) | View details | 3 | 3 |
| Databases | | | |
| 29787 Produce and use a database to provide a solution for organisational use. (Office 365/2016 Access) | View details | 3 | 3 |
| Web | | | |
| 29788 Develop and evaluate an interactive website for organisational use. (HTML5 & CSS3; Notepad++) | View details | 3 | 5 |
| Presentations | | | |
| 29789 Use a presentation application to produce an interactive multimedia presentation. (Office 365/2016 PowerPoint) | View details | 3 | 3 |
| Project Planning | | | |
| 29790 Apply digital tools to create and monitor a project plan. (Microsoft Office 2016 Project Professional) | View details | 3 | 3 |
| Digital Media | | | |
| 29791 Capture and prepare digital media for integration into other applications. (GIMP) | View details | 3 | 2 |
| Desktop Publishing | | | |
| 29792 Use a desktop publishing application to produce documents. (Office 365/2015 Publisher) | View details | 3 | 4 |
| Research and Consultation | | | |
| 29793 Investigate, plan, design and create digital outcome solutions to meet the requirements of a specified brief. | View details | 3 | 5 |
| Risks & Security | | | |
| 29794 Implement security solutions when using digital tools. | View details | 3 | 5 |
| Working ethically in a digital environment | | | |
| 29795 Apply ethical behaviour when using digital tools. | View details | 3 | 5 |
| Teamwork | | | |
| 29796 Collaborate effectively with others in a digital environment. | View details | 3 | 7 |
| Use digital devices | | | |
| 29780 Configure and use contemporary and emerging digital devices. (Windows 10, Android, iOS) | View details | 2 | 3 |
| 29797 Synchronise data across digital devices and multiple platforms. (Windows 10, Android, iOS) | View details | 3 | 2 |
| Troubleshoot | | | |
| 29798 Troubleshoot, fix and escalate a range of common hardware and software problems. (Windows 10) | View details | 3 | 3 |
| File & Folder Management | | | |
| 29772 Manage files and folders using digital devices. (Windows 10, Android, iOS) | View details | 2 | 2 |
| Schematic diagrams | | | |
| 29778 Use the main features and functions of a schematic diagram application to create diagrams. (DRAW.IO) | View details | 2 | 2 |