NEW ZEALAND CERTIFICATE IN FOUNDATION SKILLS (L1)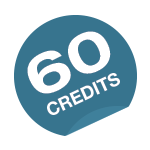 This qualification assists people engaging or re-engaging with learning to prepare them for further learning and employment. It recognises the importance of core capabilities such as confidence, basic knowledge and skills, and literacy and numeracy, in a range of simple and structured contexts.
There are 18 possible options to achieve the graduate outcomes of this qualification. If these 18 options do not suit your unique needs then select individual standards from the list below. You can then determine your own additional specific content to ensure your programme will meet the required qualification outcomes.
Gaining Programme
Approvals
We have developed a separate technical specification to include in your programme approval documentation to help save time and ensure requirements are met.
Linking standards to qualification outcomes
Our technical specification clearly shows how each standard (or set of standards) directly links to each graduate outcome. This linkage is provided in detail where needed down to the level of ER, Explanatory Note etc.
This qualification will help enable graduates to participate effectively in their whānau and wider community, and work in structured entry-level roles.
Different price options are available based on the unit standards selected.
Contact us for a customised quote based on your unique needs.
Pathway to higher
level qualifications
Industry or sector-focussed qualifications at NZQF Level 2 and/or Level 3
National Certificate in Educational Achievement (NCEA) Level 2
New Zealand Certificate in Foundation Skills (Level 2) [Ref: 2862]
This qualification replaced the National Certificate in Employment Skills (Level 1) [Ref: 0231]
| List of all Unit Standards/IES Modules | | Level | Credits |
| --- | --- | --- | --- |
| Organising your personal life | | | |
| 12349 Demonstrate knowledge of time management | View details | 2 | 3 |
| 4249 Describe obligations as an employee | View details | 1 | 3 |
| IES762 Describe ways of managing and organising own day-to-day activities | View details | 1 | 2 |
| Maintaining personal well-being | | | |
| 496 Produce, implement, and reflect on a plan to improve own personal wellbeing | View details | 1 | 3 |
| 30910 Develop strategies to respond to cyberbullying | View details | 1 | 2 |
| Strategies for continued learning | | | |
| 7117 Develop strategies to enhance own learning | View details | 2 | 2 |
| 7118 Manage own learning in a programme | View details | 2 | 3 |
| Interaction with your own and other cultures and community environments | | | |
| 526 Describe community agencies and services provided | View details | 1 | 2 |
| 4247 Describe general characteristics of peoples in New Zealand | View details | 2 | 2 |
| 377 Demonstrate knowledge of diversity in workplaces | View details | 2 | 2 |
| Interact in a group environment | | | |
| 3503 Communicate in a team or group to complete a routine task | View details | 1 | 2 |
| Interact in work and community based settings | | | |
| IES763 Interact in work and community based settings | View details | 1 | 4 |
| Interaction in an individual and group environment | | | |
| 543 Work in a new workplace | View details | 1 | 3 |
| 10780 Complete a work experience placement | View details | 2 | 3 |
| Reflect on progress towards achieving personal and career goals | | | |
| 10781 Produce a plan for own future directions | View details | 2 | 3 |
| IES764 Reflect on progress towards personal and career goals | View details | 2 | 3 |
| Using literacy skills - Option A | | | |
| 26622 Write to communicate ideas for a purpose and audience | View details | 1 | 4 |
| 26624 Read texts with understanding | View details | 1 | 3 |
| 26625 Actively participate in spoken interactions | View details | 1 | 3 |
| Using numeracy skills - Option A | | | |
| 26623 Use number to solve problems | View details | 1 | 4 |
| 26626 Interpret statistical information for a purpose | View details | 1 | 3 |
| 26627 Use measurement to solve problems | View details | 1 | 3 |
| Use literacy and/or numeracy skills to organise, interpret, and communicate information - Option A | | | |
| 3483 Fill in a form | View details | 1 | 2 |
| 10790 Converse with others | View details | 1 | 2 |
| 3501 Demonstrate knowledge of and apply listening techniques | View details | 1 | 3 |
| 9680 Communicate within a specified organisational context | View details | 2 | 3 |
| 24709 Produce a balanced budget to manage personal finances | View details | 1 | 3 |
| Literacy - Option B | | | |
| 1273 Express ideas in writing and write an original story | View details | 1 | 4 |
| 1285 Make enquiries and complete practical transactions | View details | 1 | 2 |
| 1293 Be interviewed in an informal, one-to-one, face-to-face interview | View details | 1 | 2 |
| 2970 Independently read texts about life experiences which relate to a personal identified interest | View details | 1 | 3 |
| 3483 Fill in a form | View details | 1 | 2 |
| 3501 Demonstrate knowledge of and apply listening techniques | View details | 1 | 3 |
| 56 Respond orally to customer enquiries | View details | 1 | 2 |
| 10790 Converse with others | View details | 1 | 2 |
| 10792 Write formal personal correspondence | View details | 1 | 3 |
| 25060 Read texts for practical purposes | View details | 1 | 2 |
| 7121 Demonstrate skills to search and select information | View details | 1 | 2 |
| 504 Produce a CV (curriculum vitae) | View details | 1 | 2 |
| 9680 Communicate within a specified organisational context | View details | 2 | 3 |
| Numeracy - Option B | | | |
| 24697 Perform income-related calculations for personal financial capability | View details | 1 | 2 |
| 24705 Interpret and confirm accuracy of financial documents for personal financial capability | View details | 1 | 2 |
| 24709 Produce a balanced budget to manage personal finances | View details | 1 | 3 |
| 12358 Demonstrate knowledge of purchasing household consumables | View details | 1 | 3 |
| 64 Perform calculations for a specified workplace | View details | 1 | 2 |
| 18743 Produce a spreadsheet from instructions using supplied data | View details | 1 | 2 |