Achievement Standards
Instant's resources for Achievement Standards provide 'best practise' teaching and assessing for Achievement Standards. Quality assured assessment materials (with QAAM certification) mean you can be sure that your students are given the absolute best opportunity to achieve at each level, and that the assessment schedule you are using is at the national standard.
Each achievement resource pack includes:
Teacher's Notes
Learner's Guide
Teacher's Assessment Pack
Learner's Assessment Pack
Materials include, where relevant:
Briefs and scenarios which can be used as is, or adapted for the needs of your students.
Exemplars and/or assessor's comments for all levels – to help support your assessment judgements, and your students' understanding of the requirements for each level.
Our teaching and learning materials provide teachers with the tools needed to support students to Excellence level. This includes, where relevant:
Direct links to the assessment materials.
Content and activities which help to ensure students have the knowledge and practice opportunities to achieve up to Excellence.
QAAM Guarantee
Instant is one of the first organisations to offer NZQA pre-moderated assessments using the new NZQA 'QAAM' (Quality Assured Assessment Materials) trademark. All assessment resources are required to be subjected to the scrutiny of a number of NZQA moderators, including the National Moderator for an academic subject area.
Only after the assessment resources are approved through this rigorous quality assurance process can the resources be considered 'fit for purpose'. Once this is achieved the QAAM trademark is granted to Instant for use.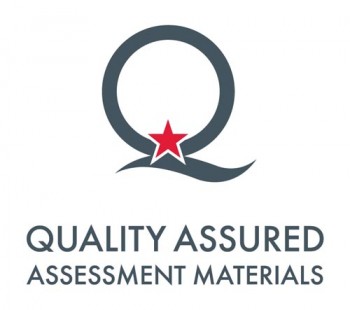 "The key advantage of using assessment materials that have a QAAM is that teachers will know that the assessment schedule they are using to make judgements are at the national standard and students will be completing assessment tasks that are fit for the purpose and give them the best opportunity to achieve at each level. … Assessment materials are quality assured to the same standard as an external examination paper"
– NZQA Website